what is it?
coaching
manifesto
1
A life coach is a "champion-for-hire."
A life coach is not a therapist or a counselor or a consultant or a friend. As your coach, I will see and hear you. I will support you, which means I will encourage and cheer you, but I will also hold you accountable. I will not let you off the hook.
2
You have only one life.
None of us knows how much time we have left. What if you only have 6 months left? What if you have 2 years? 5 years? 10 years? What changes would you make? What would you want to do? What would you want to say? I will help you take stock of your life, and to develop and implement a "bucket list" of goals and changes you'd like to make happen.
3
Your life is a story.
I will help you not only play a role – and star – in your life, but create it. What life do you want? What is the life of your dreams? Who, and what things, are most important to you? What is the impact you wish to have?
4
Creating your life is like route finding.
You can take the well-traveled path, which is the safer, easier way. Or you can chart your own course. Epic Life coaching dares you to go off-trail, to create and find your way even if it's the hard way. As your coach, I will beckon you to explore and discover. I will be like a cairn, acting as a beacon that reminds you of the path you're choosing to take, and I will help you keep from wandering aimlessly.
5
If you're stuck, I will help you get unstuck.
When you're down on your luck or suffering a loss or hardship, I will help you pull yourself up by the bootstraps. I will help you get back on the horse. In fact, I will help you to get on the horse in the first place.
6
Successful, happy people hire life coaches.
Coaching is not only for those who are stuck. I am living the life of my dreams, and still, I work with a life coach. As your life coach, I will help you "crank it up a notch." I will help you create aliveness in your life, and create "the life of your life."
7
By the end of our lives, we won't remember everything.
It's not possible. We'll remember milestones and unforgettable, epic moments. As your coach, I will help you create more of these moments.
8
An epic life is a hard-earned celebration.
I want to coach you to create and live an extraordinary, unforgettable, epic life. But to have an epic life requires heroic effort. I want to help you in this effort. We will be a team, but the work will be yours to do.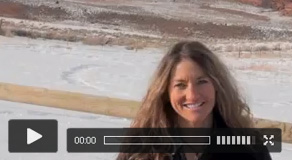 Epic Life Coaching Explained
watch video
"Epic Adventure" Option
Consider the unique "EPIC ADVENTURE" Option as part of your coaching/consulting package with Epic Life. The hike will take place in a natural, awe-inspiring location such as Zion, Grand Canyon, Yosemite national park or Wyoming's Wind River Range to Tetons.
The adventure is used as a platform from which to expand leadership, increase confidence, be inspired, practice for life's challenges, while enjoying an unforgettable experience. As a result of the Epic Adventure, you will return more, and better, than you were before it.
tell me more
My Expertise
I am also a consultant, and have the following EXPERTISE, which will be available to you as part of my coaching, when relevant:
Entrepreneurial ambitions and business ownership
Nutrition, fitness & training
Social media
Marketing
Content strategy & creation
Multimedia know-how
Prioritizing & goal setting
Work-life balance
tell me more
In short: You hire me to push you, lovingly, to create the life of your dreams.
programs
Coaching Only
Coaching + Epic Adventure
Epic Adventure Only